Mentorship Programme at Daleel Petroleum Graduates 9 SMEs
20 March 2017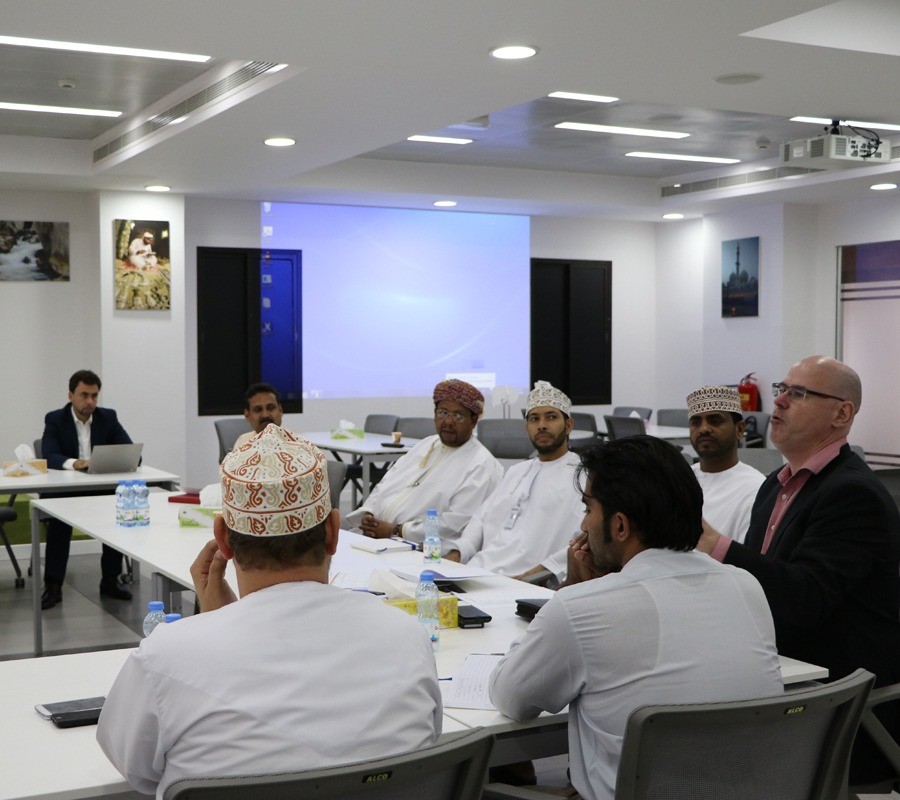 The Daleel Petroleum Mentorship Programme has concluded with the graduation of nine SMEs representing a number of businesses associated to the Oil & Gas Industry. The event took place at Daleel Petroleum Head Office in Muscat under the patronage of Aqla Al Maskari, Director of Local Resources Development at the Ministry of Oil & Gas, and with the presence of representatives from the Public Authority for Small and Medium Enterprises Development (Riyada), Representative from Sharakah; an SME supporting Organization, Mr. Gong Changli, CEO at Daleel Petroleum, along with a number of guests from the SME community.
The programme originally developed within the scope of the In Country Value drive in supporting Omani talents and SMEs. The Mentorship programme was designed to develop a number of SMEs through a mentorship relationship that included meetings, workshops and seminars. The mentees found the programme to have added value particularly in relation to existing market challenges in the oil sector in terms of managing finances.
The mentees were matched with mentors based on their needs. The support offered was within the context of the existing market conditions in the industry. Mainly directing the focus on development of Sales, professional presentation for tendering purposes, creating presence through the Joint Supplier Registration System and pursing networking opportunities. Some of the SMEs successfully secured contracts with other major Oil companies during course of the Mentorship Programme.