Collaboration with Geology Society of Oman to organize 5th Geo-Competition
16 October 2018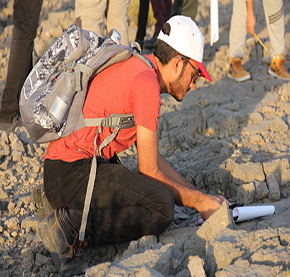 Daleel Petroleum collaborated with the Geological Society of Oman (GSO) and educational institutions; Sultan Qaboos University and Gutech University, in organizing a Geo- Competition in Al Jabal Al Khader for geological students & petroleum engineering students earlier this month.
In addition, GSO members adapted the role of the mentor during the competition. The coached & integrated obtained knowledge on reservoir rocks during the final session as a step that will pave the way towards a professional career.
Daleel Petroleum is considered one of the partners with GSO by supporting its events and activities. A gesture that enables the Society to carry out its role and objectives.