Daleel Petroleum 14th QHSSE Day
18 March 2018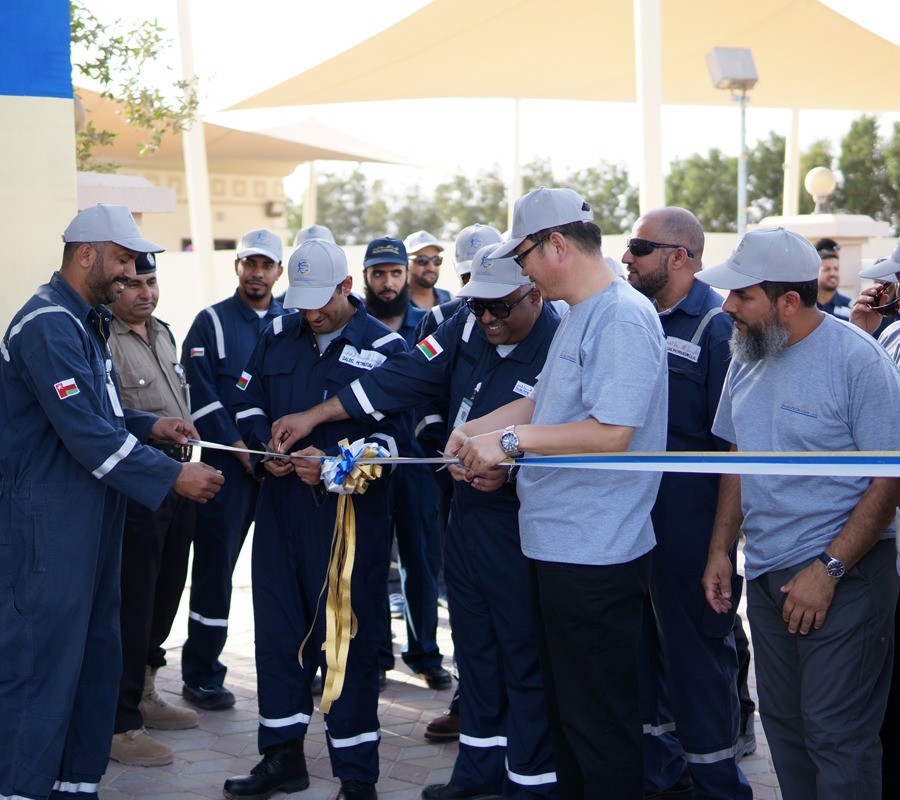 QHSSE Team celebrated its 14th QHSSE Day at Daleel Petroleum at a gathering that engaged employees, management, shareholders and contractors. The QHSSE Day in its 14th version demonstrated strong commitment towards compliance with international standards of health, safety and environment at work. This year, the event held the theme "Responsible behavior towards Safety".
Environment being one of the highlights in the agenda, the day started with participants planting palm trees at the area around the campus. The main objective was to increase greenery and contribute towards a sustainable eco-system. This was followed by a variety of sport games and a health checkup at Daleel`s site clinic hence reflecting the importance of health and wellbeing of our employees and contractors.
Additionally, second half of the day, Mr. Gong Changli, Managing Director at Daleel Petroleum, presented a speech to highlight the importance of maintaining our safety records at zero LTIs.
Whereas, Eng. Marash AL Kalbani, Operations Director and Dawood AL Badai Senior QHSSE Manager emphasized on the importance of compliance with safety procedures and policies. From a safety perspective, a live demonstration of the Daleel fire brigade readiness
Where the fire response team handled an actual fire. The closure of the event witnessed the unveiling of "The QHSSE Recognition Wall" to recognize outstanding commitment towards QHSE practices.
In conclusion, this initiative increases and improves individual's awareness to health and safety, which consequently promotes and enhances the desired behavior. Daleel Management awarded Daleel contractors, organizers and institutions that effectively contributed to the success of this event.