Daleel Petroleum 15th QHSSE Day
05 March 2019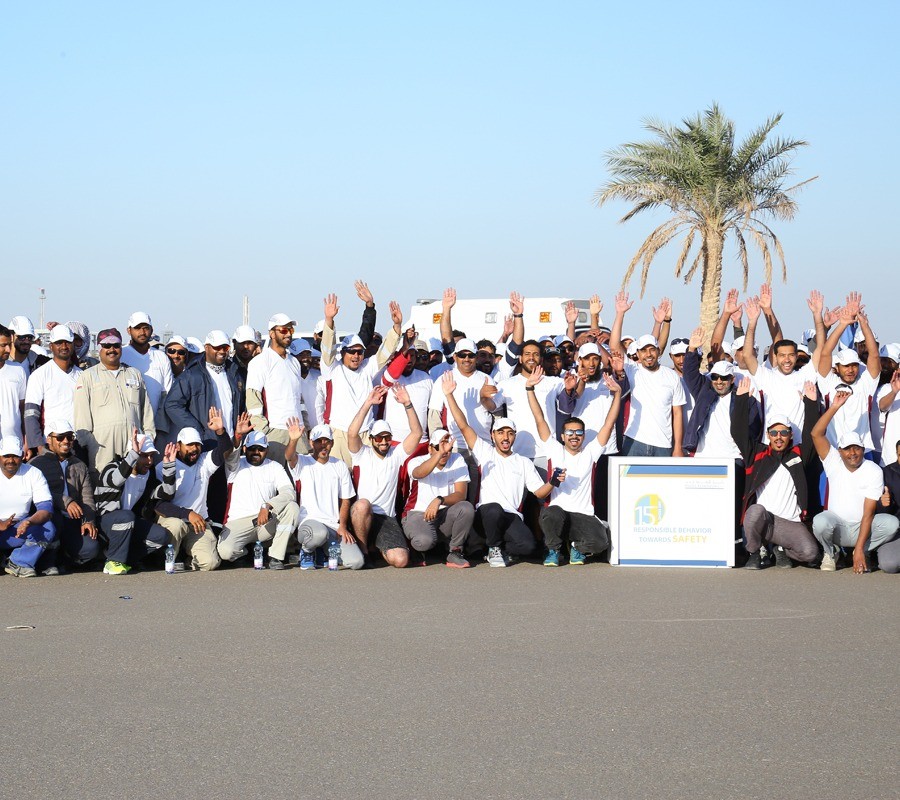 The 15th QHSSE Day at Daleel Petroleum was an engaging gathering that combined presence from Daleel employees & Management, shareholders and contractors. The QHSSE Day in its 15th version demonstrated strong commitment towards compliance with international standards of health, safety, security and environment at work. The event held an ongoing theme from last year namely; "Responsible behavior towards Safety" .
The health and wellbeing of the workforce is an essential integration as the day started with a marathon challenge including sport challenges and activities engaging all participants, the marathon ended with an announcement of the first 3 winners and appreciating all participants. After the marathon, a new sustainable project that directly focuses on a healthy lifestyle promoted in Daleel by announcing the near future implementation of an outdoor gym equipment at Daleel field garden. This initiative is seen to encourage employees to have easy access to an open air gym to shape their health and bodies making wise utilization of their spare times. More activities towards health were also demonstrated by hosting a blood donation team on – site
During the second half of the day, Mr. Zhang Jianli, Managing Director at Daleel Petroleum, presented a speech to highlight the importance of maintaining our safety records at zero LTI. Followed by a speech by Sr.QHSSE Manager Mr. Dawood AL Badaai recognizing all the efforts and compliance to safety procedures and policies by Daleel and contractors.
To further raise awareness, a road safety short film associated with the event was featured with the participation of Daleel employees' children.
The closure of the event witnessedthe unveiling of the gift that will be offered as the grand prize for the Weight Loss Competition. This is an initiative engaging Daleel employees & contractors in the form of a competition to lose weight. It started in 2018 and is expected to end by June in recognition of health and wellbeing awareness.
As an annual appreciation act Daleel Management awarded Daleel contractors, organizers and institutions that effectively contributed in the success of this event.