Daleel Petroleum Highlight the 49th National Day
18 November 2019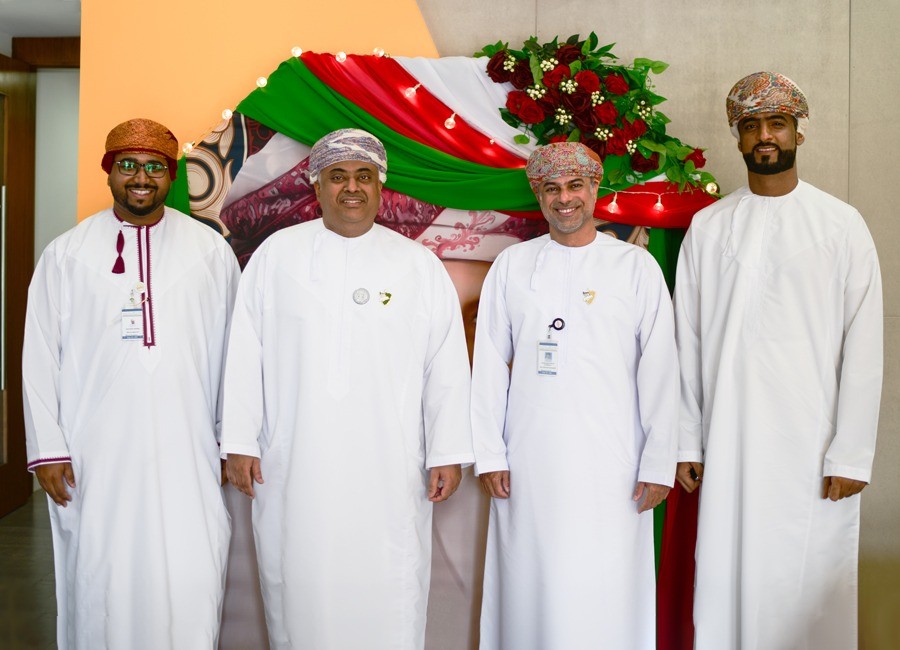 The Omani National Day is the utmost national occasion for Omanis and residents in celebrating the glory of a great Leader and a great nation. Daleel Petroleum took part in the 49th national day celebrations at the company Head Quarter with senior management and employees.The selection of the slogan was driven by Daleel that each individual is responsible of the growth of the country when we all do our role in our defined field.
The ceremony started with the distribution of symbolic gifts and live halwa making which was demonstrated by the Omani Halwa specialist Mr. Yaqoob Al Amri. This was followed by a musical performance that reflected the Omani rhythms and its importance in the Omani culture. While the main ceremony took place at the company main hall presented by a play show performed by "Howaat Al Khashaba" theatre group. The main message delivered through the performance was the role of every individual as an essential contributor to the nation's growth. The play concluded with the unveiling of an artistic piece sculpture that represents the main elements in the oil industry. This was a piece created by an Omani artist Mr. Sami Al Siyabi.
Mr. Zhang Jianli , the Managing Director at Daleel Petroleum closed the ceremony with a speech greeting the employees and the people of Oman on the occasion with emphasis on Daleel and its employees role towards Oman.