A Shag/Cormorant Bird was found at Daleel Petroleum
28 December 2021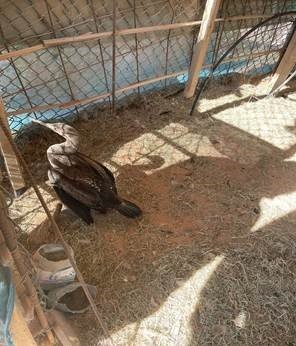 Preservation of the environment and protecting wild life within the perimeters of our operations is a fundamental approach and a core responsibility.
A Shag/Cormorant Bird was spotted at Daleel Petroleum employee camp recently. The bird appeared to be in good health but was not able to fly. The Environment Authority in Ibri was immediately contacted and the bird was handed over to them.
This type of birds is known to live in large numbers in colonies seen on coastal areas. They are blackish in color or brownish. They are also a species that is listed in the IUCN Red List of threatened species.