As A Powered Partner: Daleel Participates in Oman Drilling & Exploration Symposium (ODES)
25 March 2021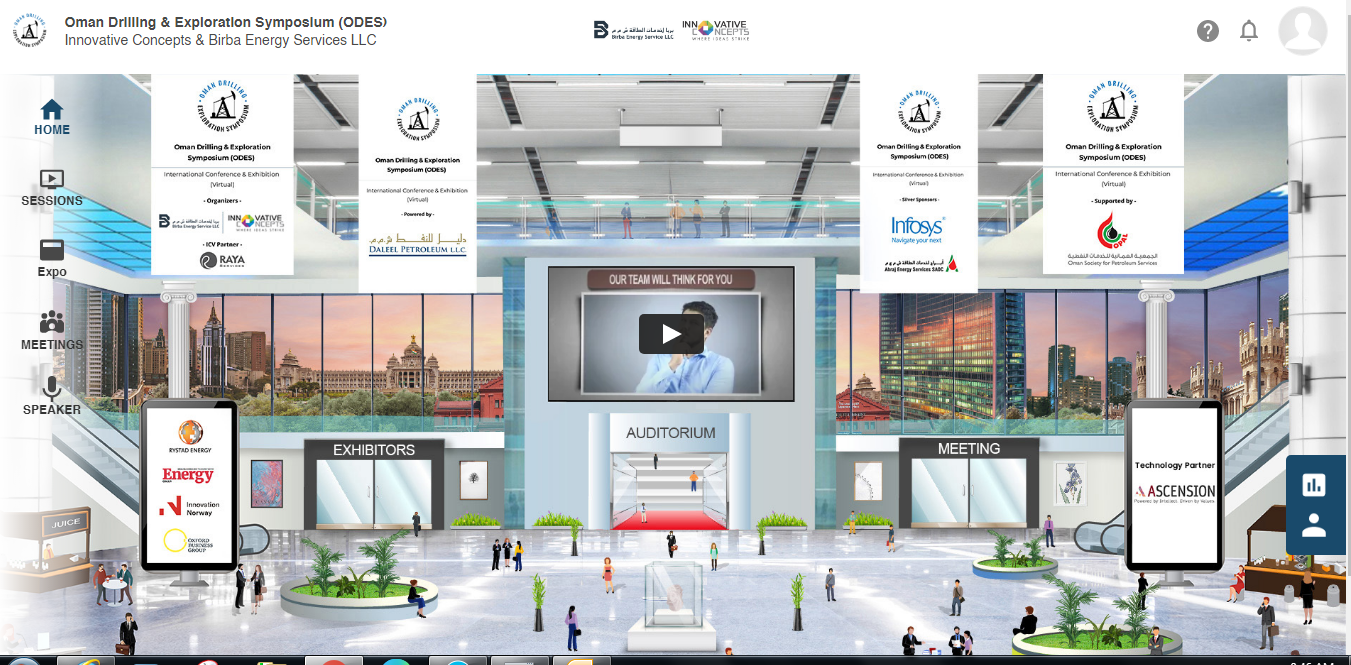 On the drive to embrace and adapt the latest technologies in our operations and to expand employees' knowledge, Daleel participated in the Oman Drilling & Exploration Symposium (ODES) - under the theme 'Rebooting Digital Technology –Now Next & Beyond'. The Conference was held from 23rd - 24th March virtually with Daleel engagement as the Powered Partner.
The event was designed to engage drilling and exploration professionals, introduce up-to-date technologies, and deliver programmes and sessions presented by recognized speakers. It shaded light on digital advancements in drilling & completions of oil and gas wells and the use of digital technology to acquire interpret & enhance exploration data processing.
In practice of Daleel values "empowerment" was demonstrated through the participation in the ODES with number of delegates from Well-Engineering Department to exchange up -to- date knowledge and experiences. Alongside, Daleel was also engaged in ODES virtual exhibition to build business partnership with suppliers and vendors which would add a real value to the industry challenges.
This virtual platform brought leading professionals from the local and global industry to share experience and knowledge in order to find suitable solutions for the challenges faced in the oil & gas industry.