Social Contribution: Ramadhan Charity Campaign
01 April 2021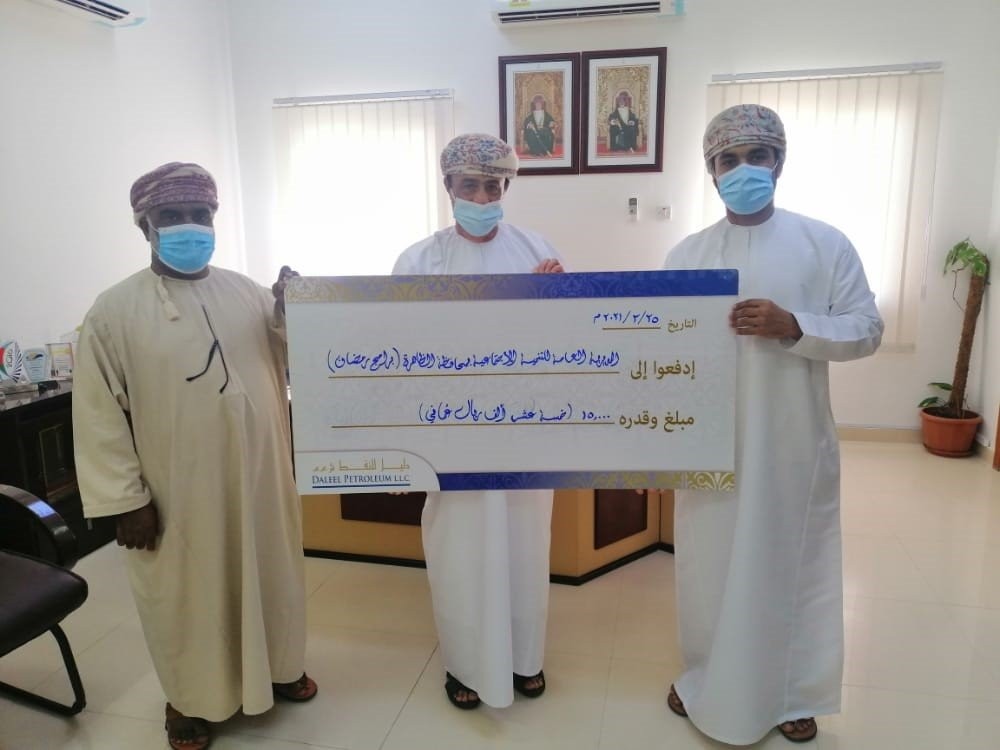 On the advent of the Holy Month of Ramadhan, people are driven by self-excitement to support needy families and perform voluntary work. Daleel Petroleum together with employees participated in the annual Ramadhan campaign as part of their responsibility towards the community. This contribution is expected to make a difference in the community and allow ownership to employees for their participation in charitable activities.
This year, Ramadhan Charity Campaign successfully collected a total amount of 9,301 OMR from employees with an increase rate of 35% compared back to 2020 Ramadhan Charity Campaign and the amount handed over to Oman Charitable Organization. In support to employees' efforts towards society, Daleel Petroleum also donated an added amount of 15,000 OMR to support around 600 needy families. The Corporate Social Responsibility Team is working collaboratively with Directorate of Social Development & Charitable Team in Ibri to ensure donations are directed to the families in due time.
Daleel Petroleum and its employees are walking the talk together for the sake of the community surrounding the area where we operate. This support coincides with initiatives associated with the month of Ramadhan and the social solidarity encouraged in Islam.