Supporting Job Security Fund
31 January 2021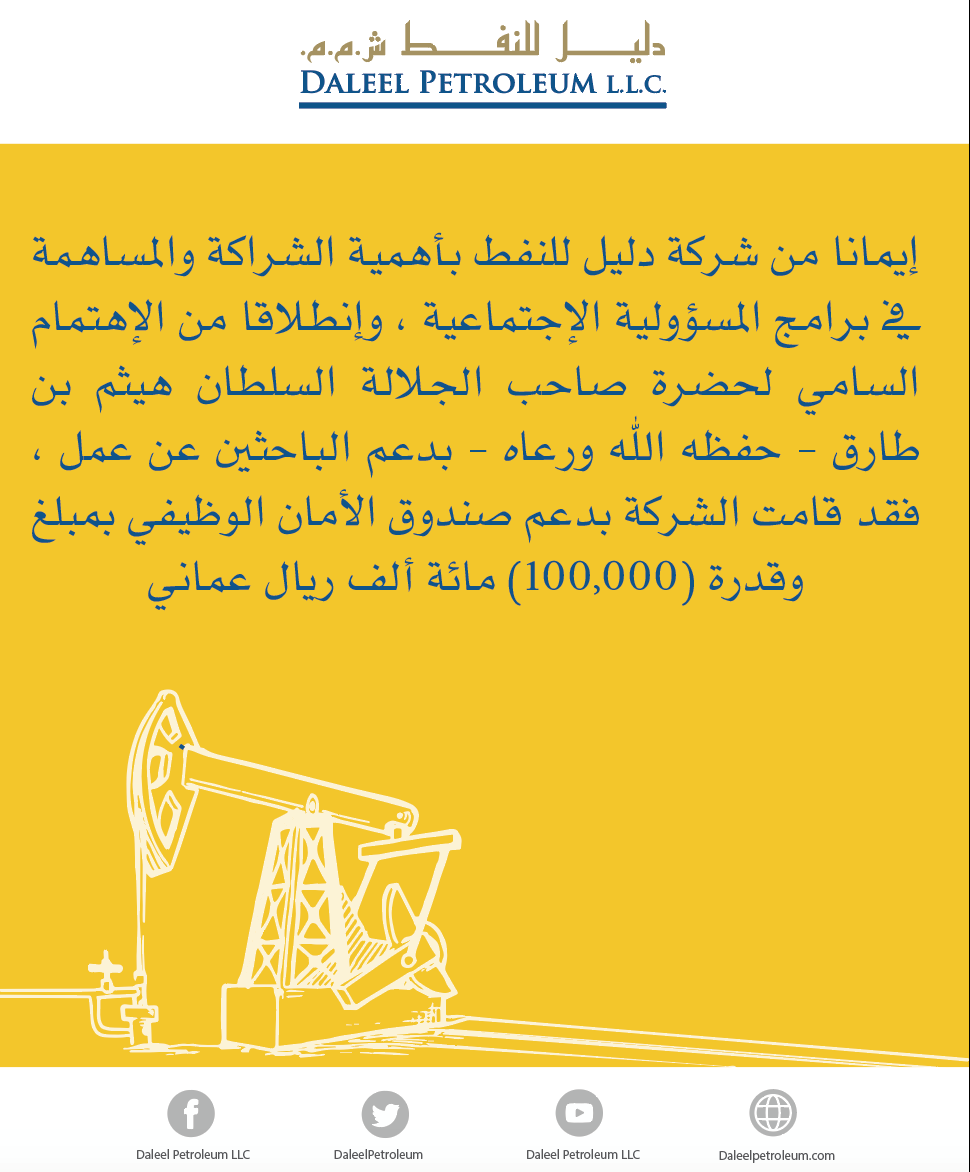 Daleel Petroleum believes in the importance of partnerships and joint efforts for the stability and security of people within the community. Corresponding to the directives of His Majesty Sultan Haitham Bin Tarik to support Omani job seekers, the company took an additional step in contribution to the Job Security Fund.
Over the years, Daleel has maintained its commitment to support the development of Omani Youth in various forms. This has been achieved by supporting entrepreneurs through several methods such as delivering on-line sessions to equip and direct Omani Business Owners on means to overcome the challenges encountered during the pandemic. Similarly, several agreements were inked to train Omanis during the years 2019-2020. Thus adding value by expanding their skills and enriching their competencies. Additionally, despite limitations and while implementing all preventive measurements to combat COVID-19, Daleel In Country Value team implemented its SME development plan via virtual platforms being part of its In-Country Value (ICV) programmes. Another form of support is maintained by the impressive 95% Omanization rate at all organizational levels within the Company. A percentage that has earned Daleel recognition at the GCC Award for Nationalization Practices.
Daleel Petroleum delivers its plans while keeping all national objectives view, and its maintains the focus to support Oman and Omanis.