Virtually: Daleel Petroleum Welcomes 74 Students for Summer Internship Program
06 June 2021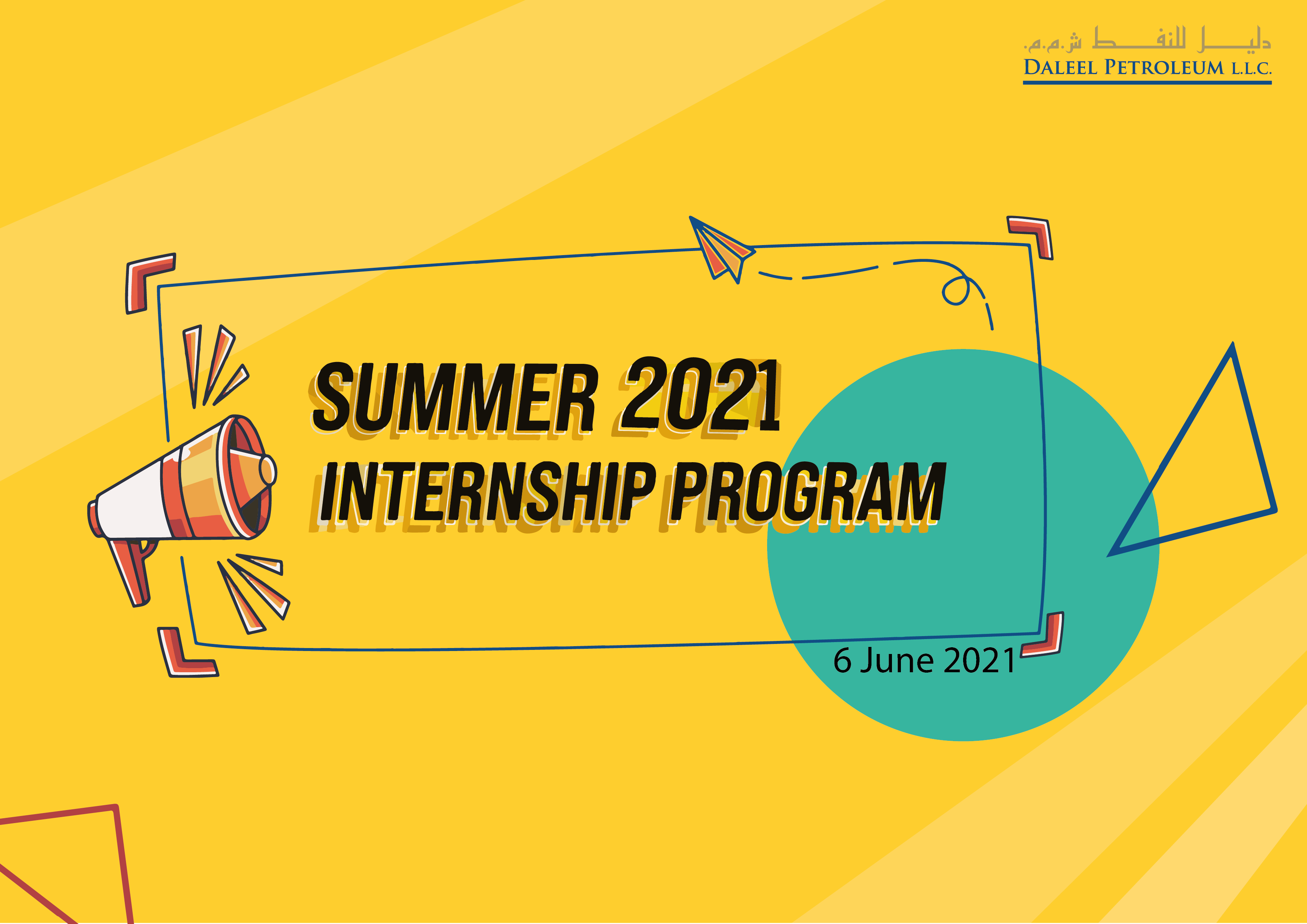 Guided by the national directives in empowering Omani students and bridging the academic efforts with the professional market; Daleel Petroleum welcomes 74 students for the 2021 Internship Program from various universities locally and internationally.
With an eagerness and passion to exchange the knowledge with the future professionals, Daleel Petroleum held a virtual introductory session to accommodate graduated students in a rich specially designed program for eight weeks. At the beginning of the welcoming ceremony Mr. Oday Al Harthi, Human Resource (HR) Manager at Daleel Petroleum greeted all students, highlighted the importance of such program in paving their careers, and reflected on Daleel's responsibility towards empowering the student for the future labor market. The session designed to highlight more about the oil and gas sector and understanding Daleel business and its operations.
The two months internship program aims to develop and enrich the students from different majors to gain practical experiences to enhance their theoretical knowledge with real projects in a professional working environment. The program is a bridging platform between companies and academic institutions, and it comes as part of Daleel corporate social responsibility towards the society.