Leadership, Sustainability Technology in HSE
16 May 2022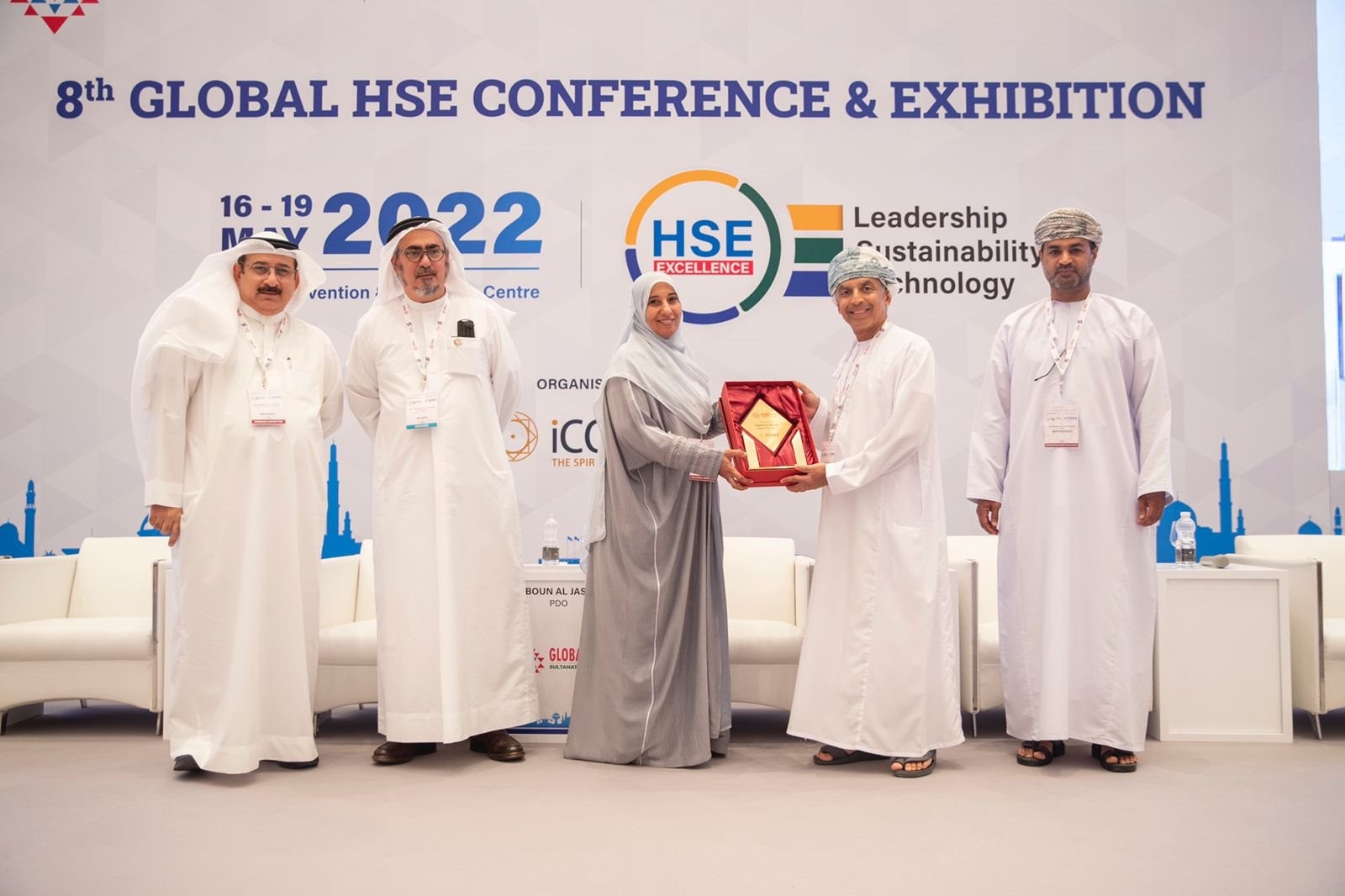 Leadership, Sustainability Technology in HSE
Daleel Petroleum participated in the 8th International Global Health Safety and Environment Conference & Exhibition held under the theme "Leadership, Sustainability, Technology" at Oman Convention and Exhibition Center. The Global HSE conference held in Oman for the first time emphasised on the importance of HSE domain in general and in the Energy sector in particular. The conference is also a platform for knowledge sharing and prospective of global and most valuable streams and technology in the field of HSE.
The event was held under the patronage of His Excellency Eng. Said bin Hamood Al Maawali, Minister of Transport, Communications and Information Technology. Number of Daleel employees and top management participated in the event effectively.
Dawood Al Badaai, QHSSE Senior Manager at Daleel Petroleum; participated in the discussion panel as a chair to the session on the subject of " Technical Session: Wellness & Wellbeing" as well as being a member in the technical committee.
The objective of the 8th Global HSE Conference and Exhibition is to create a sustainable platform where the stakeholders can share their safety experiences and practices
Daleel employees effectively represented Daleel at the exhibition by displaying Daleel Green initiatives and implementations in HSE as well as responding to visitors` inquiriers.
This eighth edition of the event is jointly supported by many companies and HSE services companies, who came together to close gaps and share knowledge.