Marking Omani Environment Day: Beautiful Nature
08 January 2022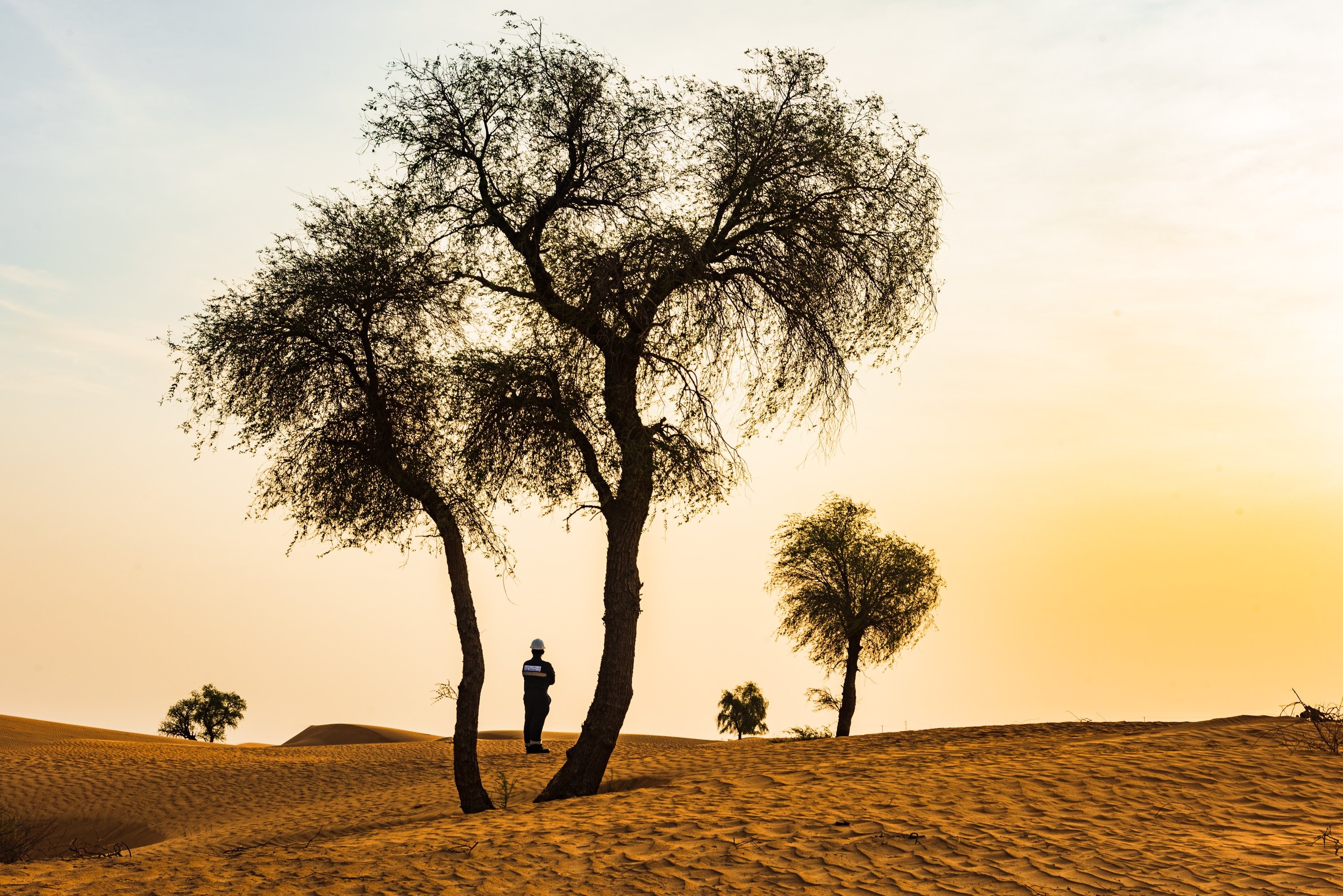 Beautiful Nature
Operational excellence involves working in a safe and sustainable environment. Employees are empowered to drive business in various ways to sustain the surrounding environment.
A suggestion was presented to beautify the vicinity at Daleel Petroleum employee camp at the field. This was proactively translated into action putting forward a plan to clean and level the surrounding the area as well as removing any obstacles and waste carried by the wind.
Additionally, the team added more greenery by planting a total of 270 trees including fruit producing plants such as figs. Thus contributing to a healthy and eye pleasing environment at the field. The planted trees are expected to form a protective wall against the dessert sand, produce fruits, and create a habitat for the wild life and a beautiful surrounding for the employees residing at the field.
Thanking all members who participated in this initiative.