Daleel Petroleum received An Acknowledgment from Sultan Qaboos University (SQU)
03 May 2023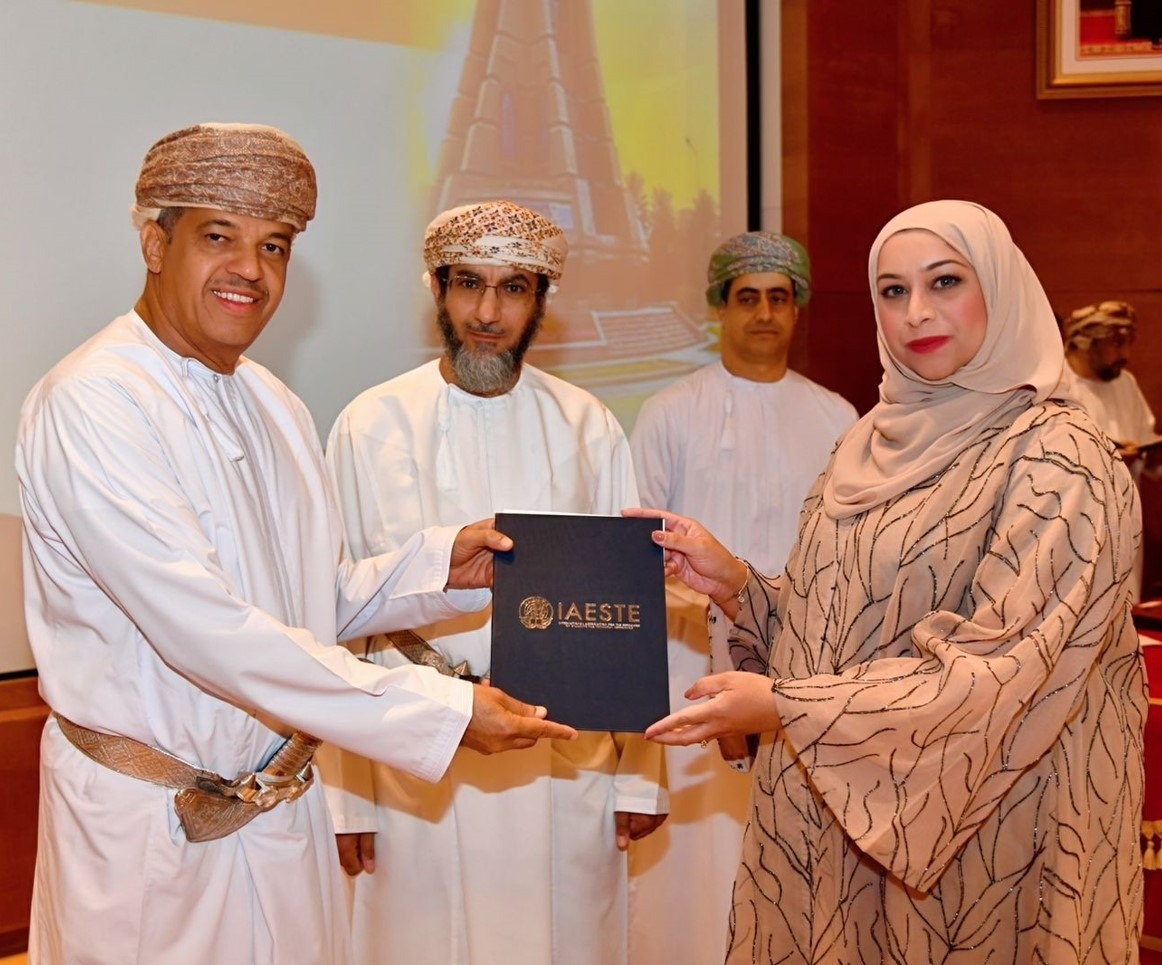 Part of social responsibility and contribution towards in developing students for the labor market requirements, Daleel received an acknowledgment from SQU represented by college of Engineering for its. The company is receiving annually around 120 of under graduate students come from different majors from local and international colleges and universities and International Association for the Exchange of Students for Technical Experience (IAESTE).
Mrs. Yasmin Al Lawati Learning & Development Snr Analyst from People and Support department received the acknowledgment on behalf of the company. This appreciation is reflecting Daleel's collaboration with academic institutions through number of in initiatives and programs.
Daleel Petroleum has other initiatives such as hosting groups of university and college students for a visit to the company headquarters. The company has also contributed to EIDAAD, training program, where the first batch of participants will graduate after completing nearly a year of training in various departments at the company's headquarters in Muscat, as well as in the field. We at, Daleel Petroleum, look forward to welcoming the second batch of students in the EIDAAD later this year.