Go & Grow Your Passion
22 April 2019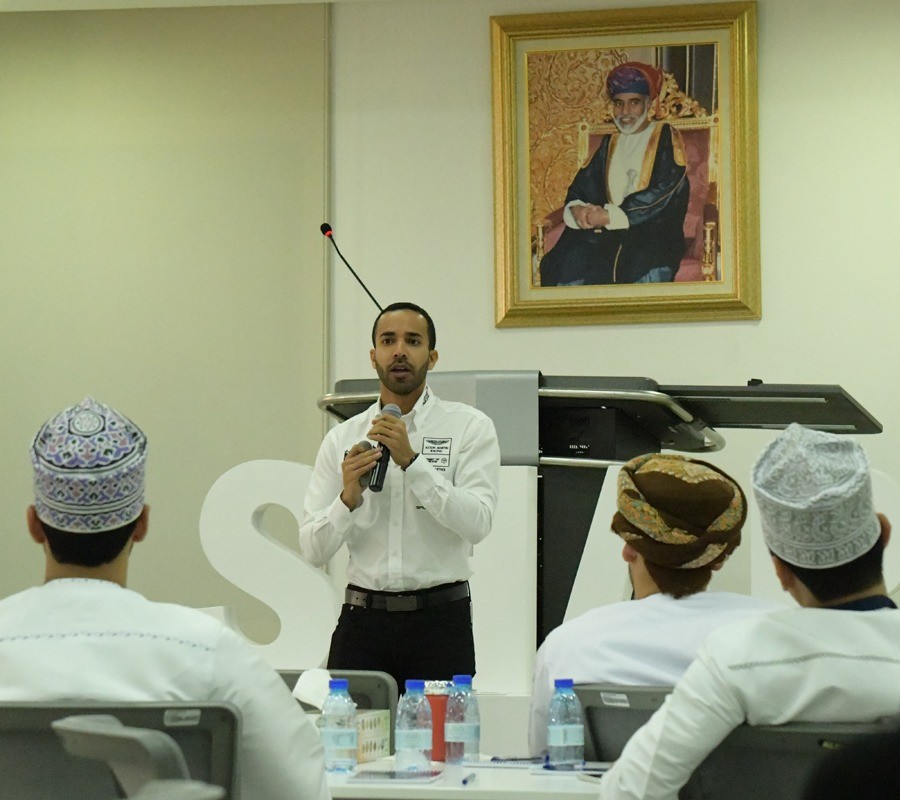 With a drive to promote "Self-Learning Approaches" as a pillar that supports human development, the Learning and Development (L&D) team conducted a Go and Grow Session to promote this culture among Daleel employees. The objective is to acquire & expand individual knowledge by proactively engaging in a variety or experiences through different learning methods. Thus brightening a new horizon for professionals and motivating them to take responsibility of their own development.
The event brought a selection of methods to enhance skills, raise awareness, share experiences, and unleash ones passion, all under one roof. For example, the Toastmaster live-demonstration was an informative session on how the club functions and its role in developing public speaking skills and knowledge within a supportive group.
In addition, Ahmed al Harthi, Oman Team Race Driver, presented his motivational driving factors, sharing his own experience while highlighting the significance of safety standards and overcoming career challenges that drove him to achieve his own dream. Mahmood Al Riyami, Senior L&D Analyst stated on the occasion: "Go and Grow Session was designed to promote self-learning as a significant practice in achieving individual professional development. Therefore, we urge our employees to own their dreams and benefit from presented motivational stories to make it happen".
Along with the event, the team exhibited an existing example among Daleel employees. Majid Ahmed Al Hsani, Bushra & Mazoon Development & Planning Team Leader, who in-spite of being a professional in the E&D Department, this did not prevent him from taking a self-driven project to produce a book on Road Safety in Arabic. The research, information gathering, compiling and writing processes collectively resulted in a printed book available for readers' reference.
Finally, the session closed with an interactive workshop "Grow Passion" to embrace learning, and identify the impact of communication in improving a learning eco-system at office presented by Green Room Communications.