Daleel Petroleum is committed to the vital role Health, Safety, and Environment play in every aspect of our day-to-day operations. Our multifaceted QHSSE Management Systems, Policies, and Procedures utilize best management practices to continually provide safe working conditions while protecting the ecosystem. The wellbeing of our employees is of utmost importance to us. That is why we offer a range of support services and programmes to help support them physically and emotionally. In fact, Daleel has invested in several projects in the field such as; the construction of an outdoor gym for the staff, construction of fitness facilities (playground, pool & recreation center) and increasing greenery at the camp and surrounding areas in support to the plantation of one million wild trees government initiative.
Daleel Petroleum often participates in annual environmental, social, and health awareness days throughout the country. In 2020, The company adapted to strict safety measures due to the pandemic. Hence, our activities were planned and conducted in a manner that will assure protection, health and safety of our employees and the public.
How we are doing our part: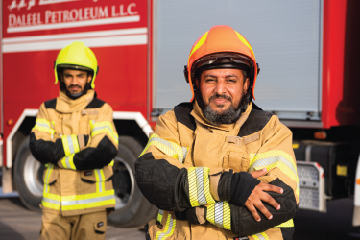 Innovative Training with E-Learning
Effective Security Measures
Adaptation of Green Strategies in Office Environment
Daleel was awarded as the second winner for the best environmental projects and appreciation for saving wild birds.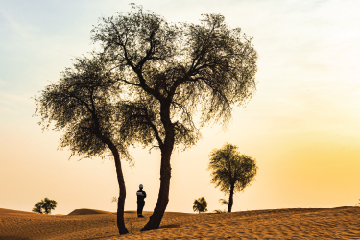 Completion of 2 years of Motor Vehicle Incident (MVI)
Daleel Appreciated for Protecting Wildlife
COVID-19 Awareness and Preventive Measures
New LTI Record